Fence Company in Greensboro
Fence Builders Inc. offers residential, commercial, and industrial fencing services throughout Greensboro North Carolina.
Greensboro, North Carolina is a thriving community with a growing residential and commercial landscape. Greensboro has a population of 299,035 and is the third most populated city in the state of North Carolina.
Some of the most popular attractions in Greensboro include the Greensboro Science Center, the International Civil Rights Museum, the Weatherspoon Art Museum, and various sporting events and concerts at the Greensboro Coliseum Complex.
Greensboro is a part of The Piedmont Triad, which is also known as simply the Triad. The Triad is a metropolitan region in north-central North Carolina composed of three cities: Greensboro, Winston-Salem, and High Point. The close-knit group of cities below are situated in the Piedmont region of the United States, and together make up the Greensboro–Winston-Salem–High Point Combined Statistical Area. As of 2012, the Piedmont Triad has an estimated population of 1,611,243 making it the 33rd largest combined statistical area in the United States.
With the growth of Greensboro comes an increased need for fencing contractors to provide quality fences, gates, and access control systems. Fence Builders is a fence company in Greensboro that has served the Triad since 1955.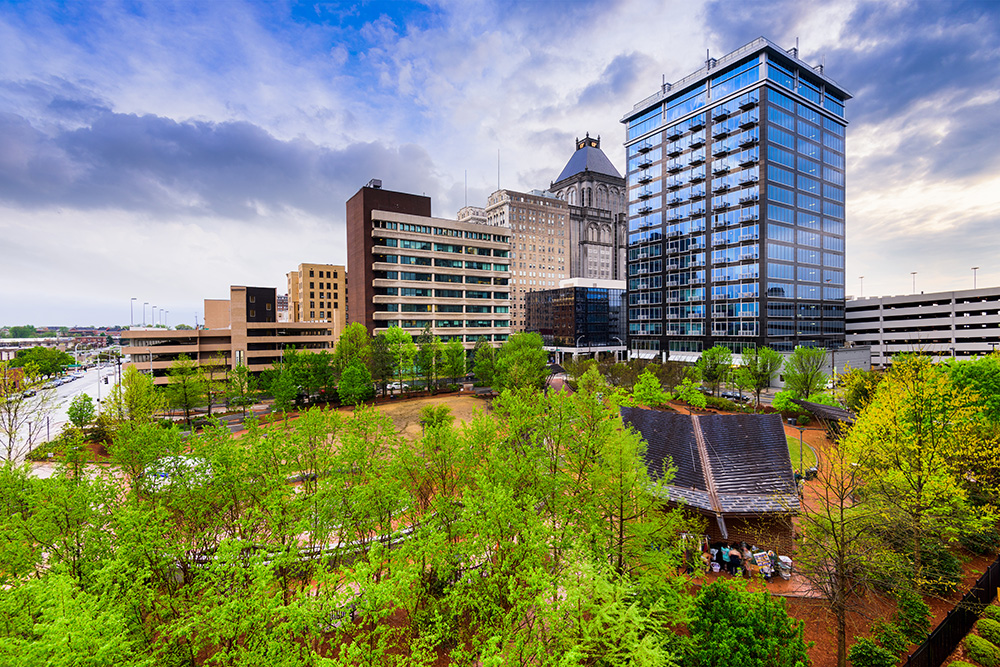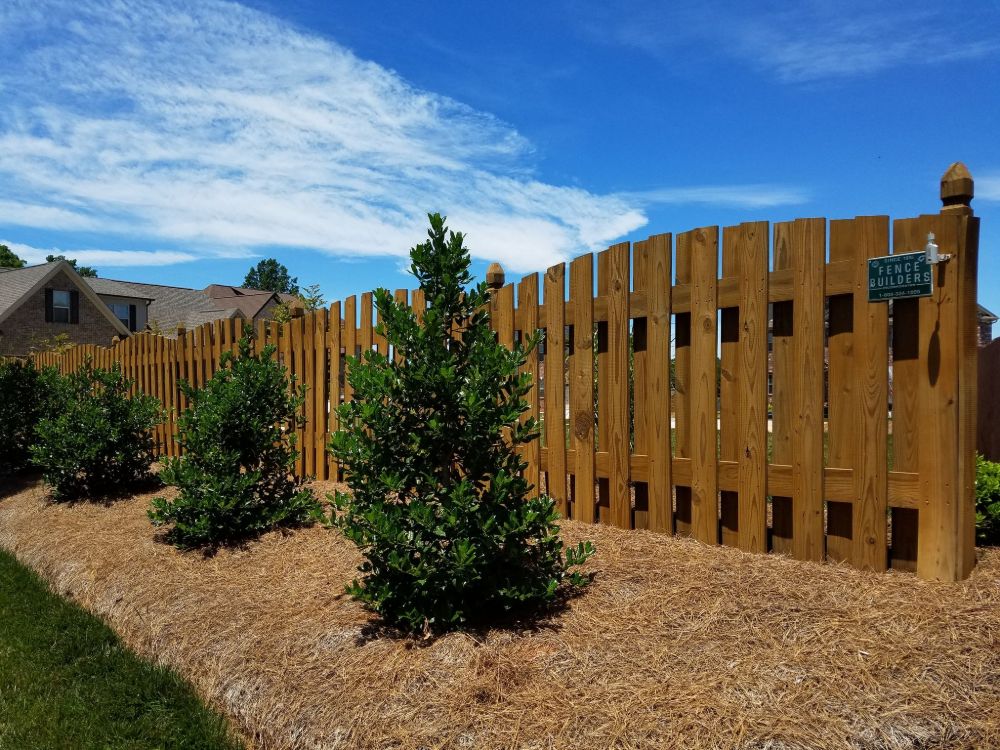 Looking for a Wood Fencing Company in Greensboro?
Fence Builders Inc. offers several types of wood fencing options such as split rail, picket, privacy, and more. Having a wood fence installed on your property offers a number of benefits such as increased privacy and security, increased aesthetic appeal, and noise reduction.
Our experienced fence designers can help you create the perfect look for your property while also providing the added security and safety that only a quality wood fence can provide.
Vinyl Fence Installation in Greensboro
Fence Builders Inc. is also your go-to source for vinyl fence installation in Greensboro NC. Vinyl fencing offers a great combination of style and durability. A quality fence made of vinyl will last for years and is easy to maintain. With a variety of colors, heights, and styles, you're sure to find the perfect vinyl fence for your property.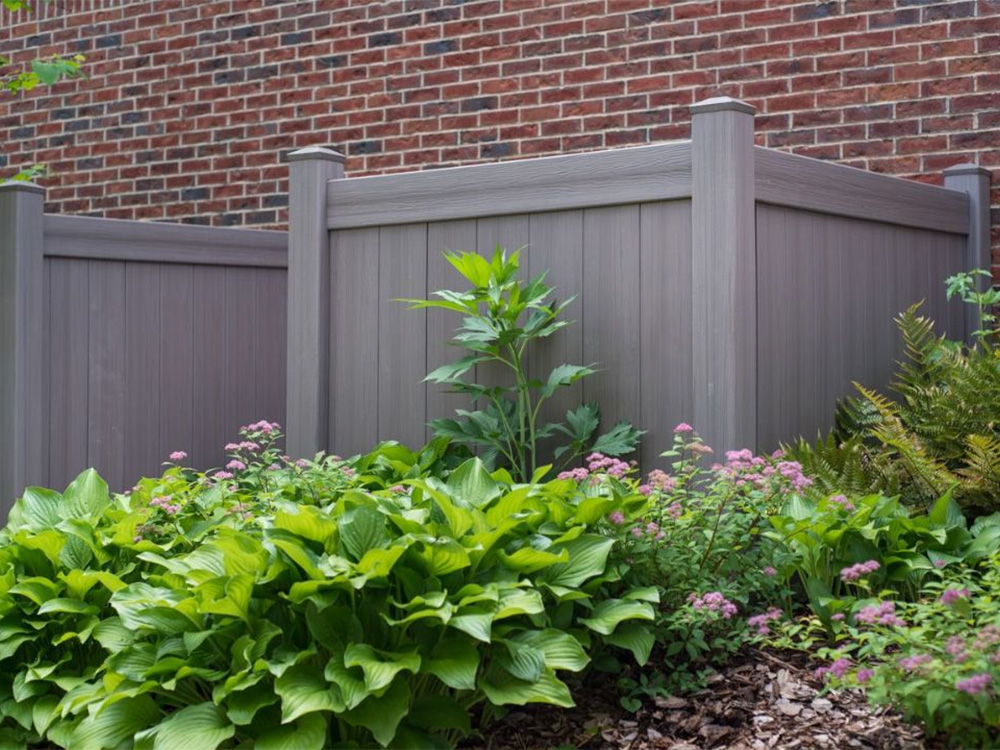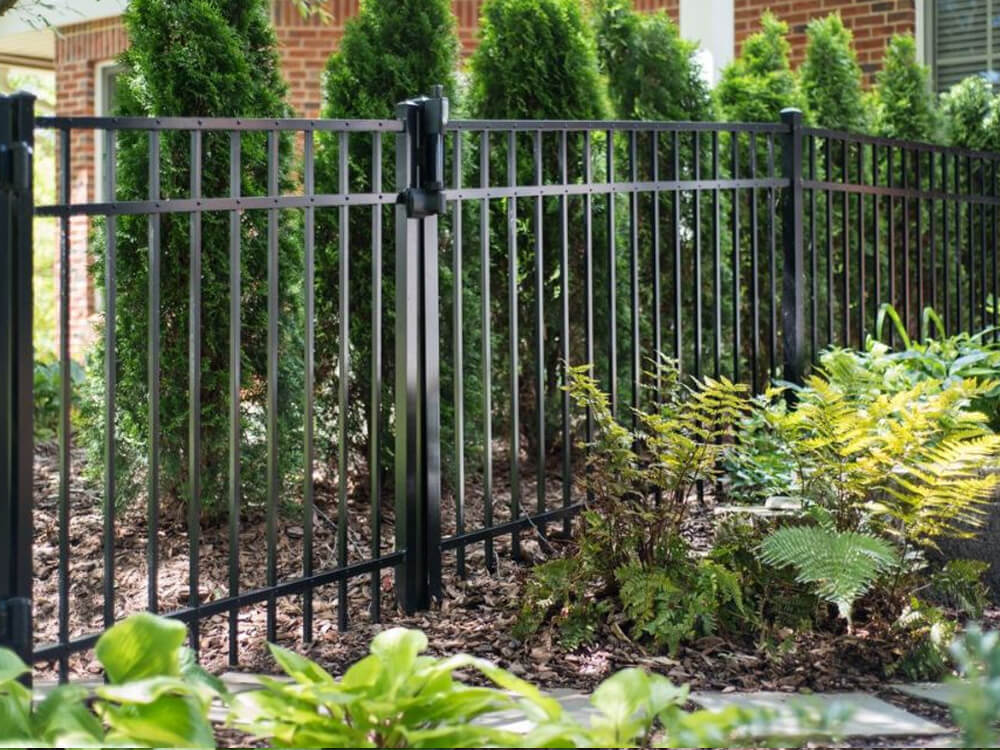 Hire an Ornamental Fence Contractor in Greensboro
Ornamental fences offer a unique and eye-catching way to improve the look of your property. Fence Builders Inc. is a full-service ornamental fence contractor in Greensboro NC, offering a wide selection of styles and designs so you can find the perfect fit for your home or business.
Steel and aluminum are the two most common types of ornamental fencing, and both offer a great combination of aesthetic appeal, durability, and security. Our fence installation projects speak for thsemelves, as we have successfully installed ornamental fences for many clients throughout Greensboro.
Looking for Chain Link Fence Installation in Greensboro?
Fence Builders Inc. can provide you with quality chain link fence installation in Greensboro NC. Chain link fences are a great way to secure your property while still maintaining visibility, making it an excellent choice for businesses and residences alike.
A new fence by Fence Builders Inc. is sure to meet all your fencing needs, whether it's a commercial, industrial, or residential setting. We guarantee quality workmanship, competitive rates, and satisfaction every time.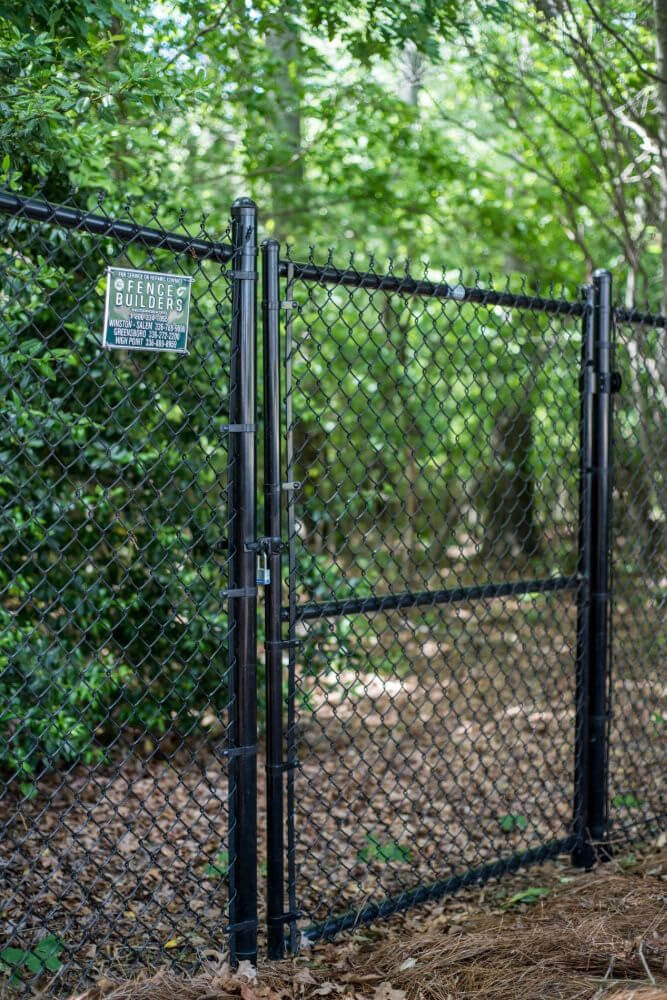 Commercial Fence Contractor in Greensboro
In addition to residential fencing services, Fence Builders Inc. is also a premier commercial fencing company serving Greensboro and the surrounding area. We specialize in providing quality fencing solutions for businesses of all sizes, from small retail stores to corporate campuses. We prioritize safety and security while still ensuring that your business's aesthetic needs are met. Our affordable fencing services are sure to fit your budget.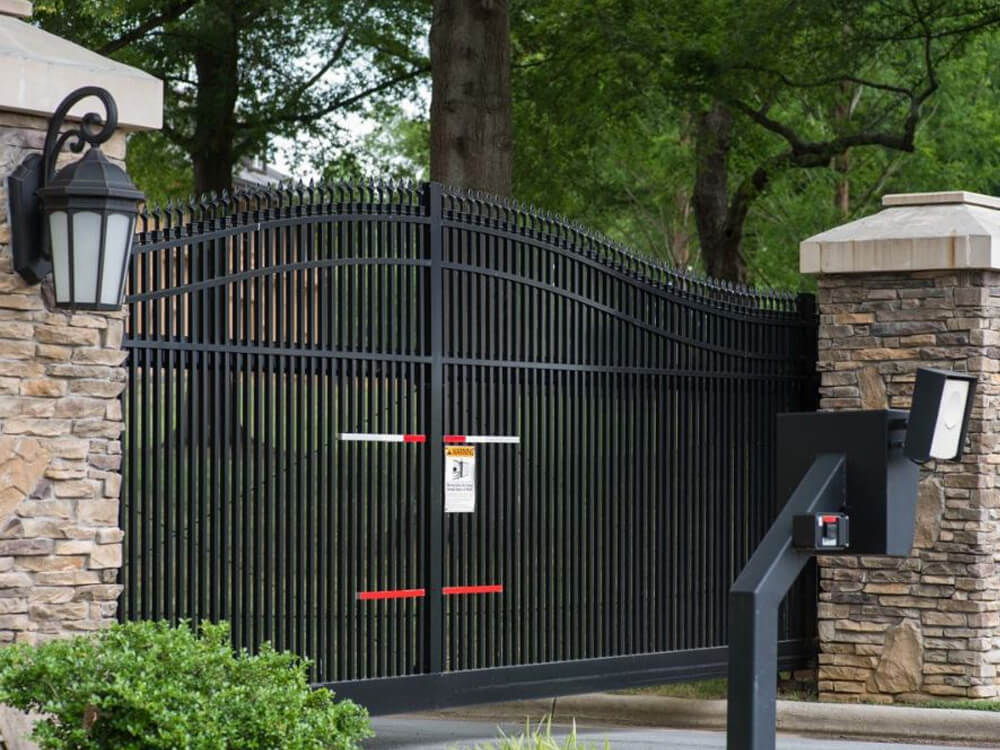 We're a Greensboro Fencing Company that Installs Gates, Access Controls, and More!
In addition to providing quality fencing services, Fence Builders Inc. also offers the installation of gates, access control systems, and more. Our experienced technicians can work with you to find the perfect solution for your property, ensuring that it looks great and is secure from unwanted visitors. Premier Access Control Technologies (PACT), a division of Fence Builders Inc., can design, construct, and maintain your perimeter access project from start to finish.
PACT offers innovative solutions in perimeter access control including:
Multiple gate/door controls
Card/telephone entry systems
Turnstiles
Video surveillance
Customized gate access systems
Programmable remote transmitters
Crash-rated fence/gate/barrier systems
All electrical for above services
Pool Safety Fence Installation in Greensboro
Pool fences are critical if you have a pool on your property, especially if you have children or pets. Fence Builders Inc. is a trusted source for pool safety fence installation in Greensboro NC, offering top-notch workmanship and materials that meet all local codes and regulations. Our team can design the perfect fence for your backyard pool to ensure maximum safety while also adding value and beauty to the area.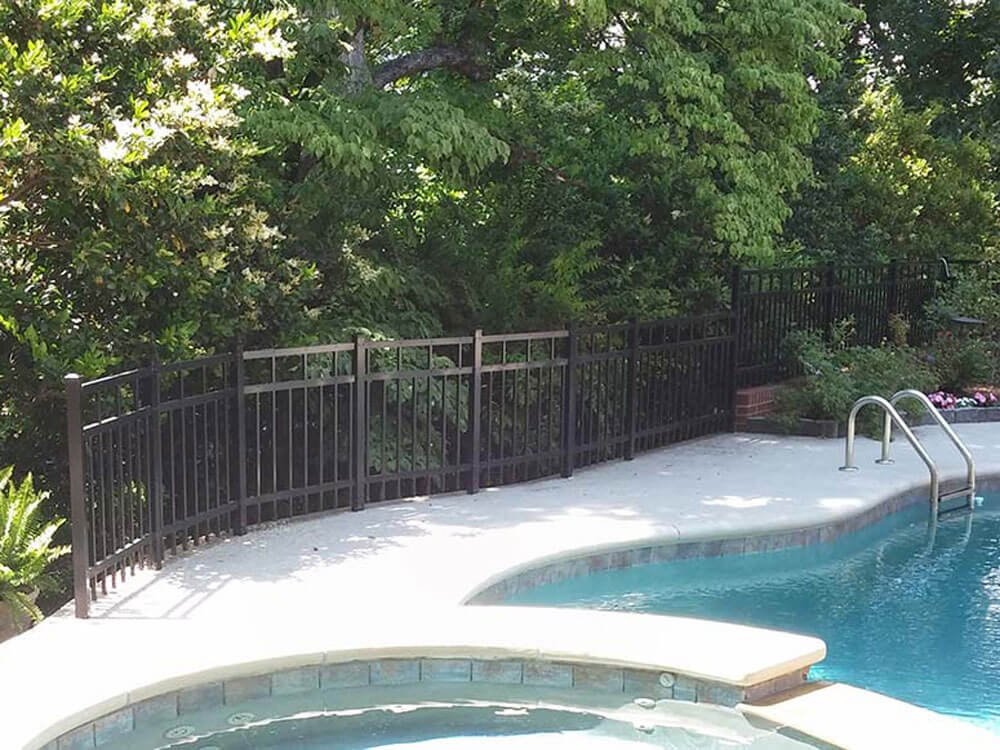 Fence Builders Inc. Is a Fence Company in Greensboro That Offers Quality Fencing Products and Services at Competitive Prices.
All fence companies and fence contractors are not created equal. When you choose Fence Builders Inc., you can rest assured knowing that you are getting the highest quality fencing materials and services at competitive prices.
Here are just some of the reasons why many in Greensboro have chosen Fence Builders Inc. for their fencing needs:
We are a licensed and insured company serving North Carolina, South Carolina, Virginia, Tennesee, and Florida
Clients have trusted us since 1955
We are a member of the Better Business Bureau
We are family-owned
Full-service in-house fabrication shop for custom fencing solutions
We use only top-of-the-line, high-quality fencing materials
We offer a variety of fencing products for residential and commercial use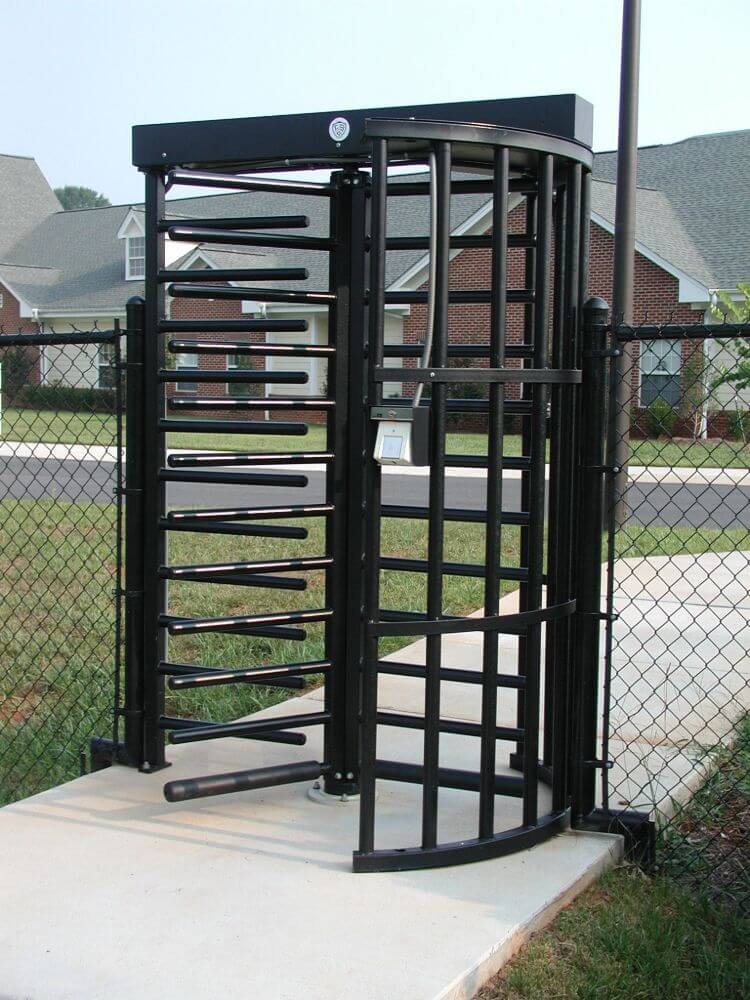 Hire a Professional Fence Contractor in the Greensboro Area
Residential and commercial customers in Greensboro and the surrounding area can count on Fence Builders Inc. for high-quality fencing solutions and services at competitive prices. We specialize in a wide range of materials, including wood, vinyl, chain link, ornamental steel, and more. Our team of experienced technicians can help you design the perfect solution for your property – from residential privacy fences to commercial security fences.
Contact us today to learn more about our fencing products and services! We look forward to helping you secure your property in style.
Proud Members of These Fine Organizations
Get an Estimate on your fence project today
Click below to fill out our estimate form or give us a call at
(336) 788-9090